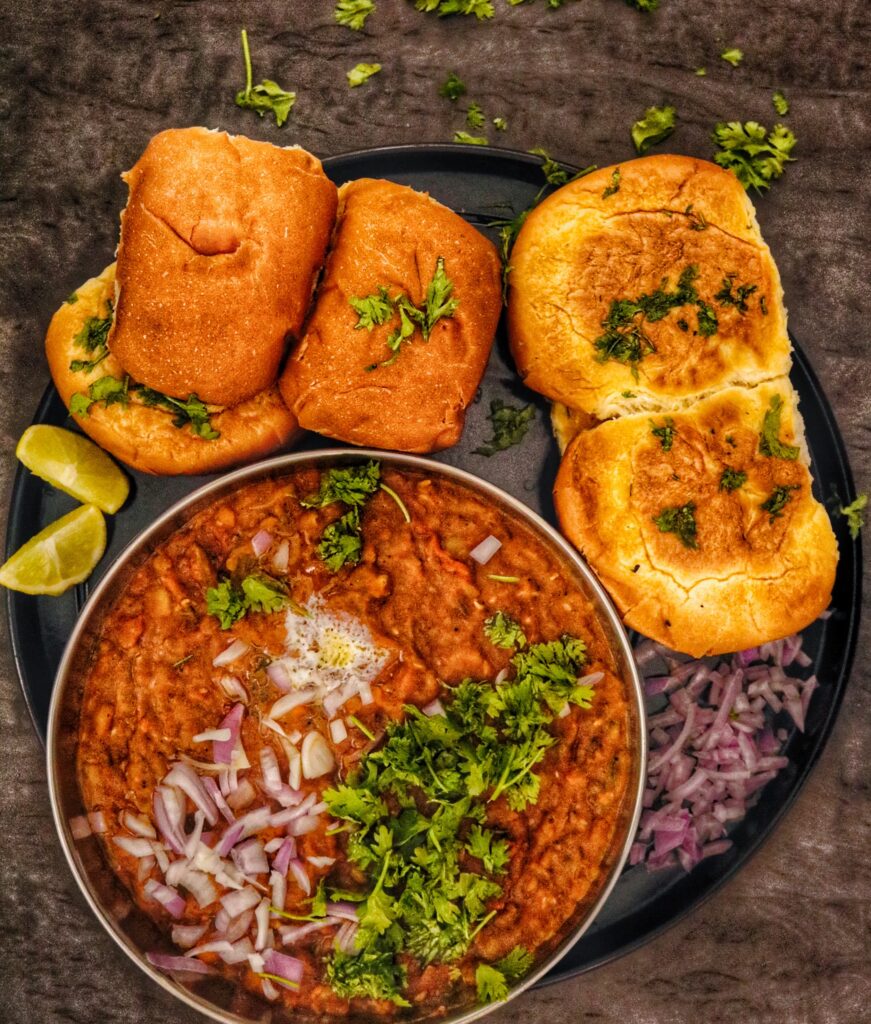 This delicious food item finds its way from the textile Mill workers in Mumbai around 1850. At that time, they wanted something that isn't too heavy during lunch that will make them sleepy, & something equally nutritious, easy-to-make and quick to eat. This blend of spicy vegetables garnished with Onion & Coriander is our fave!
Add all the Veggies in a large pot (or a pressure cooker)
Add a pinch of salt, butter & a couple glasses of Water
Cover & cook until soft, and then mash everything!
In a hot pan, add a blob of butter & a pinch of AR's Red Chilli Powder
Generously allow your pav to coat the butter & powder inside out
In a large pan, heat a cube of butter & 1tbsp oil
Add chopped onions & sauté until translucent
Now add tomatoes, ginger-garlic paste, & AR's Pav Bhaji Masala
Add a pinch of salt & AR Masale's Red Chilli Powder. Roast 
Now add all the mashed veggies & cook for 3-5 minutes
Add a Garnishing of fresh coriander leaves
Serve with lemon wedges & some chopped onion